Hurricane Preparedness Competitions
We are pleased to announce that we have extended both Hurricane Preparedness Competitions deadlines to June 30, 2021. You needed a little more time to perfect your entry - you spoke and we listened! Now, hurry and beat the new deadline! 
Hurricane Preparedness PSA Video Competition 
Make it Viral! Put your creativity to the test by creating a Public Service Announcement (PSA) video on Hurricane Preparedness to win cool prizes and the chance to have your PSA aired on local television stations and DDME Social Media pages. 

Get creative, have fun with it, and impress the judges with your Mitigation and Preparedness tips!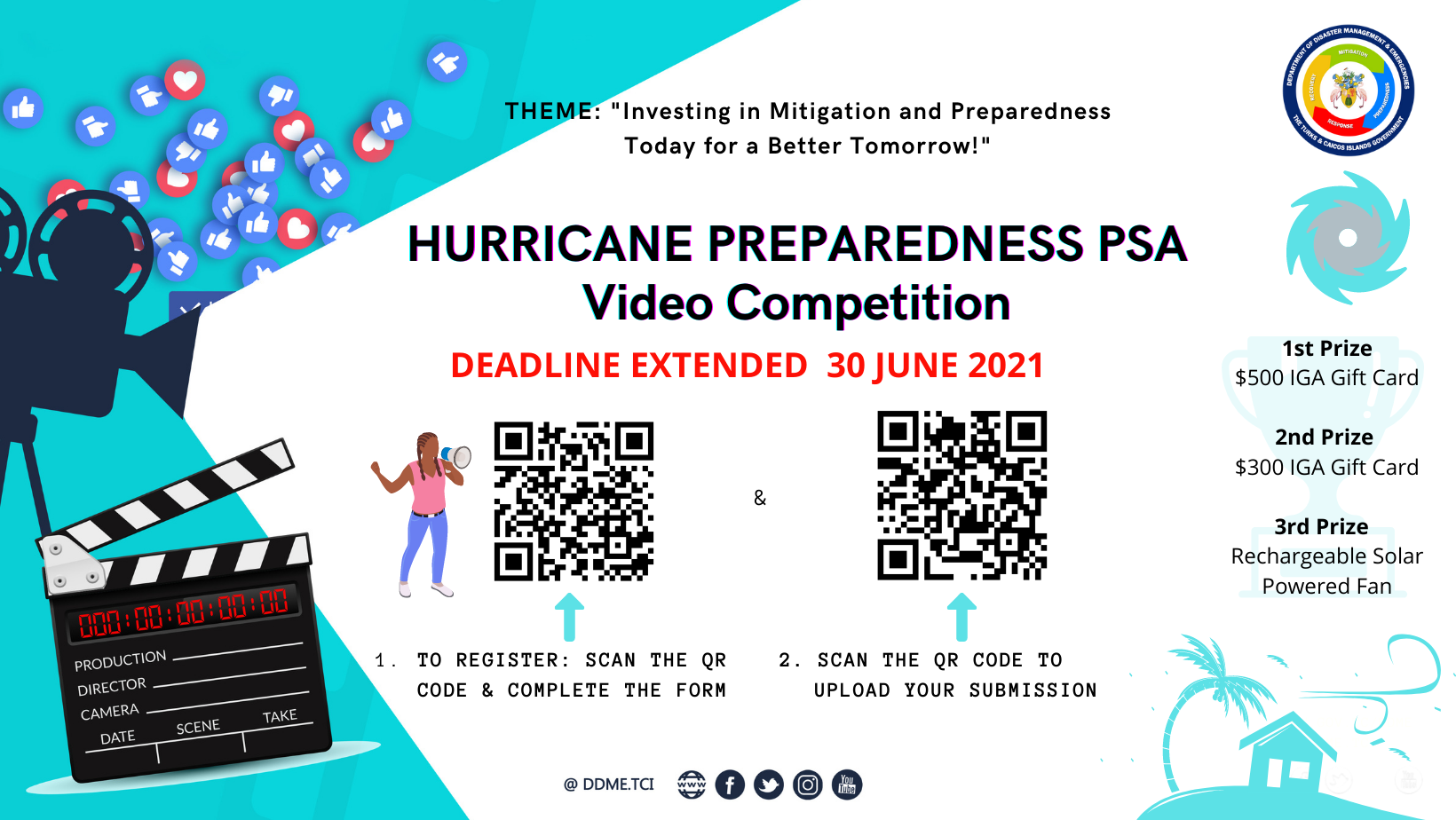 Hurricane Preparedness Poetry Slam Competition 
Don't miss your golden opportunity to participate in the 1st Virtual Hurricane Preparedness Poetry Slam competition.